Mustang Market
There's nothing like a Mustang.
Iconic. Cool. And downright fast. Who doesn't want to drive the quintessential American muscle car? Whether you choose the all-new Mach 1, the fastest ever street legal Shelby GT500, or the throwback Mustang Fastback, you better be ready to buckle in for an insanely powerful drive. Mustang offers four available engines with top-of-the-line power you can feel, including the 5.2L supercharged V8. Mustang mashes up the road with four available transmissions, including the car's first-ever dual-clutch transmission for lightning-fast shifts. Designed for speed, power, and heart-throbbing good looks, the '21 and '22 Mustang continues its legacy of road dominance.
Our Mustang team at the Grieco Automotive Group can help you through every step of the purchasing process to put you behind the wheel of your dream machine. If you're searching for a particular Mustang, our specialists can work with you to find the exact one you're looking for. We search the country daily for the best Mustangs to offer our customers and can help find the perfect one for you. We put all our Mustangs through a rigorous inspection process to ensure each one is sold with the utmost confidence and grandeur that these vehicles deserve.
Please reach out to our Mustang Specialists directly for any questions or to schedule a test drive for your dream muscle machine.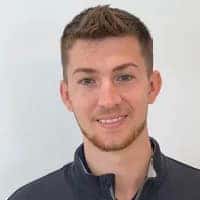 Lorenzo Di Meco
561.216.9557
Mustang Specialist
Grieco Ford of Delray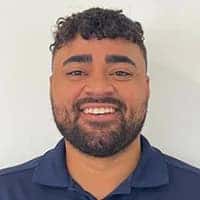 Maurice Fuller
954.638.9471
Mustang Specialist
Grieco Ford of Ft. Lauderdale